GAA remembers Bloody Sunday victims with moving Croke Park ceremony
November 21, 2020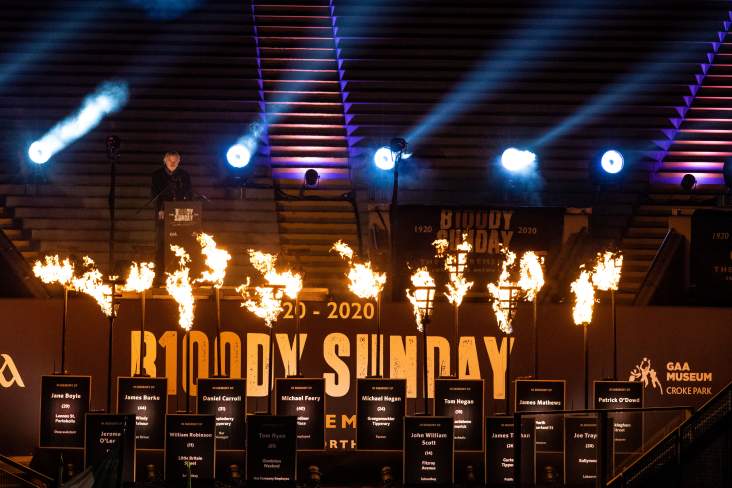 Brendan Gleeson speaking at the GAA Bloody Sunday Commemoration at Croke Park
The 100-year anniversary of Bloody Sunday was marked with a beautiful ceremony at Croke Park this evening.
It saw the GAA paying tribute to the 14 victims killed at the venue by Crown Forces on November 21st, 1920.
There were very emotional and poignant scenes in the famous stadium in honour of the souls who tragically lost their lives on this day 100 years ago.
Actor Brendan Gleeson read an emotional narrative which concluded with the words "we will remember them all".
Taoiseach Micheal Martin and President Michael D Higgins were amongst those that laid wreaths to help commemorate the 14 people that were killed a century ago.
Most Read Stories