Dublin defeat a 'humiliation' for Royals, says O'Rourke
November 22, 2020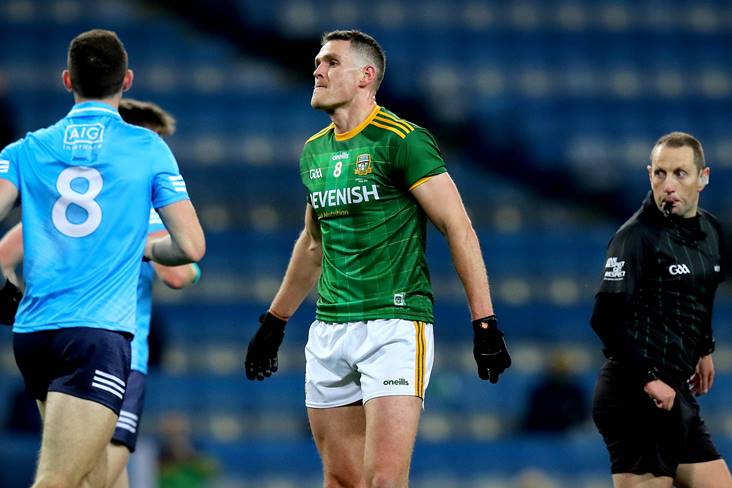 Meath's Bryan Menton reacts to a missed chance against Dublin. ©INPHO/Ryan Byrne.
Colm O'Rourke has described Meath's crushing Leinster SFC final loss to Dublin as a "humiliation" and "a really bad reflection on Leinster football".
Speaking on RTE's The Sunday Game Live in the wake of his county's 21-point defeat on the 100th anniversary of Bloody Sunday, O'Rourke made no secret of his disappointment at the Royals' performance.
"I was hoping Meath would put up a fairly good show," the Royal County legend remarked.
"I don't think anyone really expected us to win the game. The bookies were giving a ten-point differential - I thought we'd surely beat that. Instead of that we got a complete humiliation, on such a historic night which was carried out so tastefully and dignified.
"But it was a humiliation and, of course, in the wider sphere of things it's a really bad reflection on Leinster football. I thought we were making progress. I thought we'd get closer to Dublin.
"I suppose the warning signals were there against Kildare in that we only scored nine points. Most good teams are scoring 16 or 18 points in championship football, even in the winter conditions that we have."
He added: "It doesn't look like Meath are progressing and it also shows that if you take Dublin out of Leinster you have a competitive championship."
Most Read Stories