Dublin to wear special jersey to mark 100-year anniversary of Bloody Sunday
November 18, 2020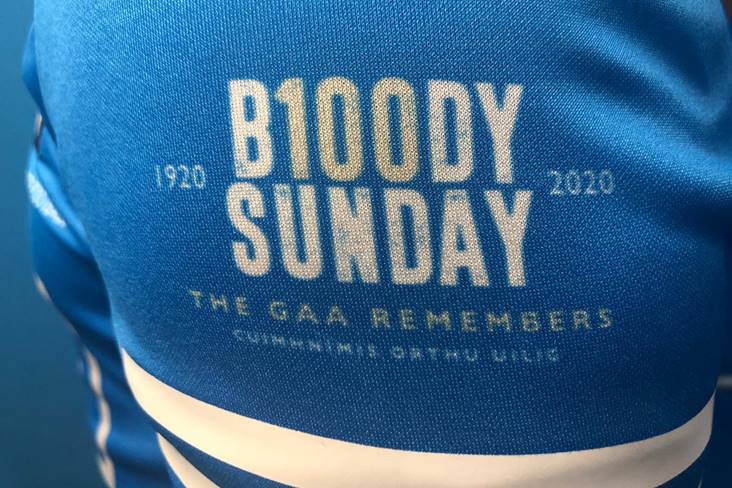 Dublin will wear a special Leinster SFC final jersey as a mark of respect to the Bloody Sunday 1920 victims.
Dublin will wear a special jersey in honour of those who died on Bloody Sunday 1920 for the Leinster SFC final against Meath at Croke Park on Saturday evening.
The weekend will mark 100 years since that fateful afternoon in Croke Park where 14 people were killed by British Forces at a football challenge match between Dublin and Tipperary.
As a mark of respect, the All-Ireland champions' jersey will bear a patch on the left sleeve which reads 'B100DY SUNDAY, THE GAA REMEMBERS, CUIMHNIMIS ORTHU UILIG' with 1920 and 2020 being written either side while the number 14 with the names of the 14 victims inside appears on the opposite sleeve.
Most Read Stories