Cavan say they have no intention of looking for an All-Ireland SFC semi-final venue change
November 25, 2020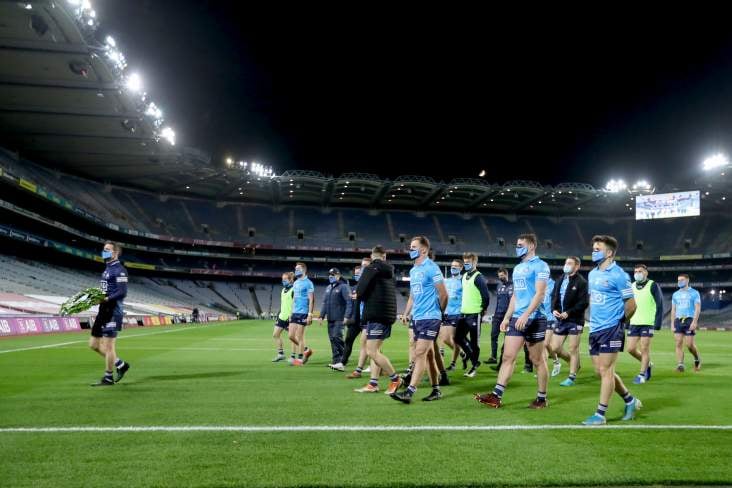 Dublin's Stephen Cluxton lays a wreath for the Bloody Sunday Commemoration following the Leinster SFC win over Meath at Croke Park
Despite manager Mickey Graham saying that Dublin should not have home advantage for the All-Ireland semi-final, Cavan County Board have said they are happy to play the game as fixed by the CCC.
While there is no venue yet announced for the game, it has always been taken for granted that the All-Ireland semi-finals would be fixed for Croke Park.
After winning the Ulster title, Cavan manager Graham said that Dublin should be moved out of Croke Park for the game between the two counties.
This afternoon, Cavan GAA said they would not be looking for a fixture change and would play the game as fixed by the GAA's Competitions Control Committee.
Cavan GAA Statement
Cavan Co Board would like to clarify that they absolutely and categorically have never considered, nor, have they any intention of applying for a venue change for the upcoming All Ireland Semi Final Fixture. We are honoured and look forward to playing the All Ireland Semi Final as is fixed by the CCC.
Most Read Stories