Here's the replica green and white jersey Tipp will wear to mark the Bloody Sunday centenary
November 17, 2020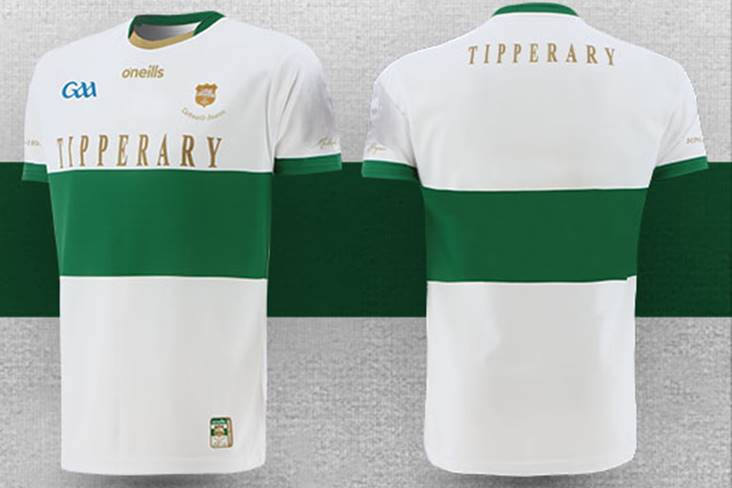 The Bloody Sunday replica jersey which Tipperary will wear in the Munster SFC final against Cork.
On Sunday, Tipperary will wear green and white to mark the centenary of Bloody Sunday when they take on Cork in the Munster SFC final at Pairc Ui Chaoimh.
The special commemorative jersey by O'Neills has been modelled on the one worn by Tipperary in a football challenge match versus Dublin at Croke Park on that fateful afternoon of November 21, 1920. Tipp corner back Michael Hogan was one of 14 people killed after British forces opened fire on spectators and players during play.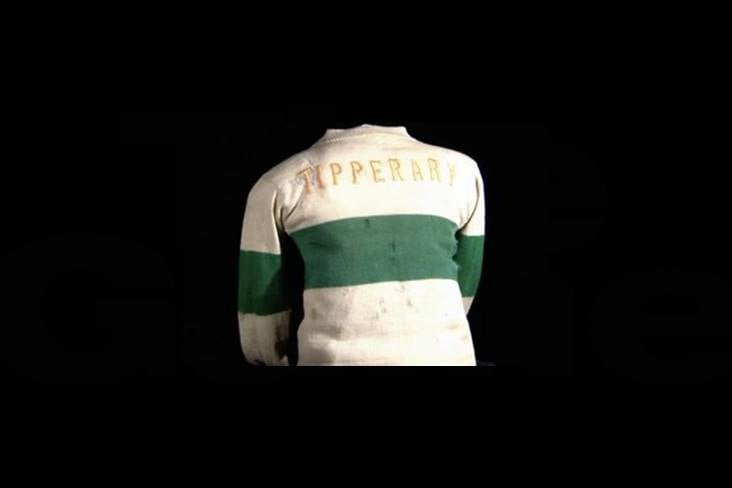 'Tipperary' is printed in iconic gold writing on the front instead of the logo of sponsor Teneo who have agreed to forego their name. The jersey, which was recently approved by Croke Park, also features an image of former Grangemockler clubman Hogan on the sleeve and will be available to buy from 4 December exclusively at O'Neills and Intersport Elverys.
Most Read Stories