Murphy: it's a desperate situation
October 27, 2020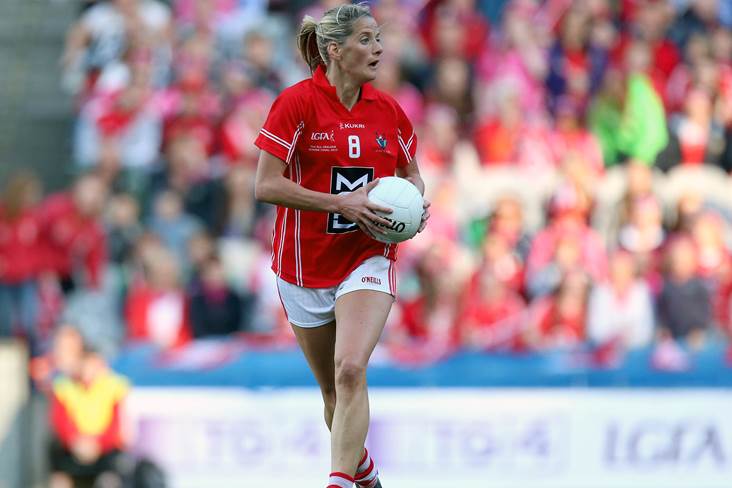 Cork's Juliet Murphy.
©INPHO/Ryan Byrne.
Cork's Juliet Murphy says players need to "make a stand" in a bid to solve the never-ending ladies football versus camogie fixtures dilemma.
Recent efforts to ease the burden that dual players face on a regular basis fell on deaf ears and, speaking to RTE Sport on the subject, ladies football star Murphy outlined: "Players need to have a voice, they need to be listened to, and they need to be looked after.
"I can remember Mary O'Connor, Briege Corkery, Rena Buckley, Angela Walsh going on car journeys the length and breadth of Ireland, playing a match the day before, or maybe the same day, and then tearing off to play another one.
"As long as players do that it becomes acceptable, and I think the players really have to take a stand here because they are the asset in both organisations.
"They'll have to take a stand and their team-mates will have to support them in this because it's just not good enough. It's a desperate situation.
"If you compare it to the workplace there's no way you'd ask somebody to try to split themselves in the work place.
"It shouldn't come to that (a strike). Given the amount of years we've had this (situation) - certainly a decade and a half - I don't know why the associations aren't making more of an effort to improve relations to ensure that this doesn't happen."
Most Read Stories